A prisoner in an isolation ward at a Jefferson City State Correctional Facility peers from his cell. Missouri's prisoner health has been in rapid decline after the privatization of prison health care.
At Jefferson City Correctional Facility a younger inmate tries to help feed "Ed" a severe altzeimers sufferer who is unable to be discharged despite his fragility.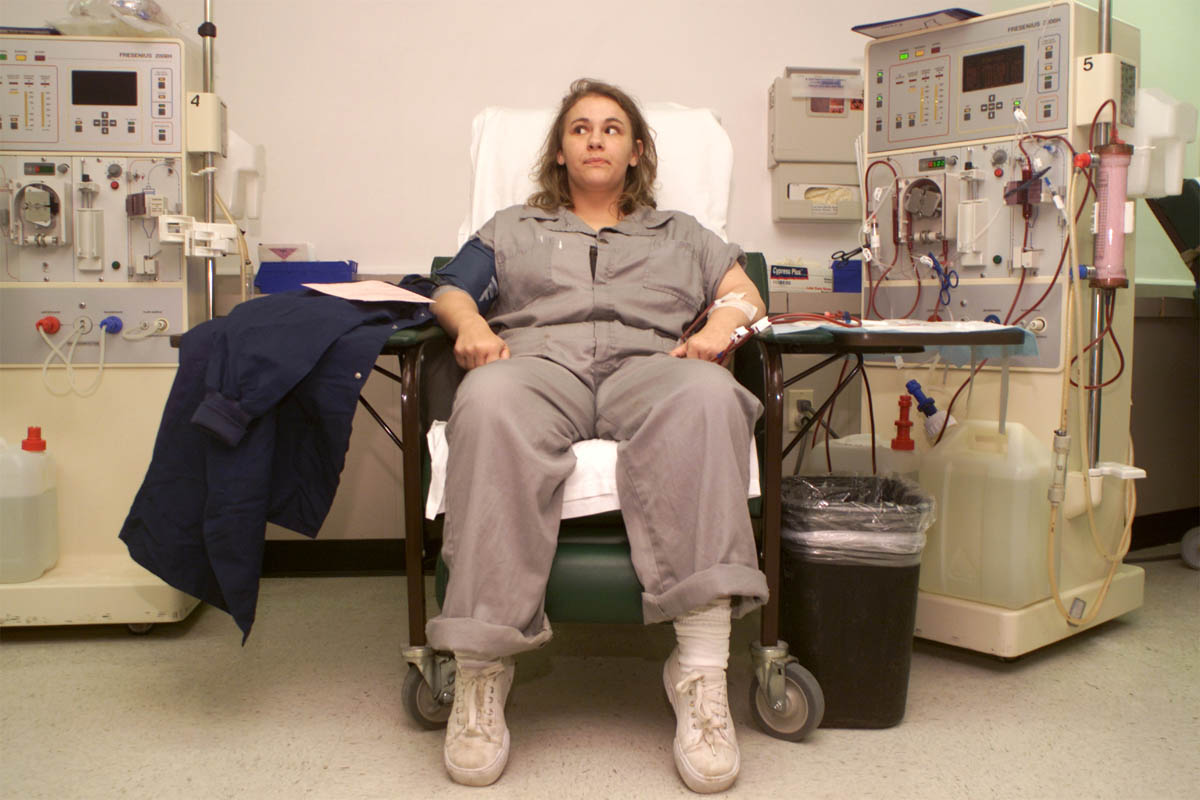 A female prisoner at a Missouri Corrections facility is treated for kidney dialysis that she would die without. No Missouri Prisoner has ever received a transplant for a failed kidney or any other organ.
A prison HMO dentist gives a hopeless prognosis to a prisoner suffering from a wide variety of ailments since his incarceration.
An inmate who lost his leg to an untreated infection spends his days watching TV in the prison infirmary.